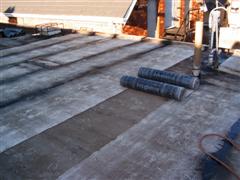 ------------------------------------------------------------------------------------------------------------------------------
Flat roofs are something we specialise in. We have been putting flat roofs on now for over 20 years and have great experience with them and have countless roofs completed. If you are looking to have a new flat roof constructed then look no further. Here at Act Fast Roofing we have the experience, the manpower and the resources to provide this service. If you have been looking through our website you will have seen details of past flat roofs we have completed.
Whether it is a new flat roof, or replacement flat roof, we are here to help.
Why not give us a call for some more information.
We look forward to hearing from you...